Salad is the most beautiful dish in over the world. You can create as many colors as you want. You also can mix as many kinds of veggies as you love. It's extremely simple and flexible. Beside the beauty, salad is also the most healthy food if you don't abuse salad dressing. And finally, if you're on a strict diet, you properly cannot miss salad.
I love taking pictures of food. Even though I'm not a good photographer, I do enjoy every minute spending on taking photos of food after cooking. With the limited setup and photography tools, I tend to capture the very first feeling of having food done and save those moments for myself only. Salad always aspires me the most. Food to me is mainly for eating, photography is just managing to capture whatever by itself is already good to eat. Therefore, all decorations I make for photos if having must be suitable for eating first.
With some available veggies at home, I was rolling in the kitchen today for these tiny lovely cuties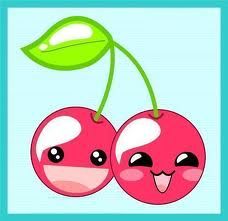 below.
Two small boats on a cookies river!
Here is everything I had for setting up the photos,
one cutting board,
one dark fabric (it's a clean kitchen towel actually),
one pair of chopsticks,
one old age PnS Samsung camera :o)